Our non-accredited courses are designed to maximise the professional development of your people and your organisation.
Our reputation for providing consistently high levels of training satisfaction is built on our belief that it is our responsibility to interpret the needs of our customer. After all, our customers know their organisation better than we do!
MTS has been called upon by some of Australia's largest organisations to design and develop programs that address both current and future needs.
In business and government we provide options that link to accredited training as well as organisation specific training. Today MTS continues to engage people who are experts in their field with the expertise to relate their knowledge to others in a facilitative and engaging manner.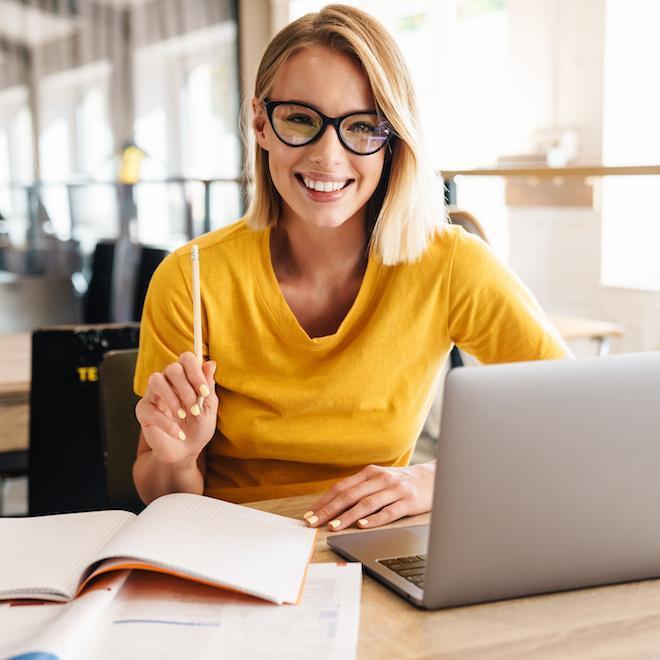 Procurement and Contracting
MTS is Australia's premier provider of procurement and contract training.
We provide a range of high impact procurement and contracting training options for both accredited and general training offerings. These programs can be delivered in the context of your organisation and its industry, including all government jurisdictions in Australia.
We have over 65,000 successful participants of our programs who can vouch for their relevance, effectiveness and usefulness. At MTS we pride ourselves on our ability to take seemingly dry and difficult information and make it both interesting and simple to follow. Our trainers are experts in their fields and possess excellent facilitation skills to ensure courses are informative, insightful, interesting and dare we say it… fun!
The key with all MTS programs is that they are developed individually for you as our client. There are no compulsory elements in our training, the programs we deliver are always contextualised to your organisation and seeks to meet your precise learning needs. This ensures our training delivers genuine results. Download the Procurement and Contracting Fact Sheet
Contract Law Essentials
In our daily business activities we may have responsibility for purchasing or selling goods and services that result in a contract being formed. But what do we really understand about contract law and our rights and responsibilities in a contract? What legal and financial risks are we exposed to because of the gaps in our knowledge? MTS has developed this program to provide the essential information needed by any person involved in the contracting process. Download the fact sheet.
Developing & Evaluating Tenders & Quotations
Developing and evaluating tenders and quotations is a fundamental task in purchasing or procurement. Failure to complete this key activity successfully will almost certainly result in a compromised contractual arrangement. The process can seem confusing and hopelessly complex. However, MTS have developed this program to remove the complexity and take participants through a step by step process to developing outstanding tenders with effective evaluation that will deliver highly successful contract outcomes. Download the fact sheet.
Duration: 2 days
Probity in Procurement
Probity policies and probity audits are an integral part of procurement governance. Past government corruption scandals highlight instances of unmanaged conflicts of interest, bribery and facilitation payments and even misdeeds.
Procurement must be conducted with probity to mitigate risk and to enable purchasers and suppliers to deal with each other on the basis of mutual trust and respect and enable business to be conducted reasonably and with integrity. Achieving an ethical, transparent approach requires that the procurement rules be clear, open, well understood and applied equally to all parties to the process.
The workshop will look at what the misconduct and corruption risks are in procurement. As well as what can be done to prevent and mitigate them at a policy, management level and enhance efficiency to limit opportunities for staff to act covertly and with self-interest.
Issues will be presented in the context of real case studies, recent audits and investigations using local examples.
Course Length: 1 day
Category Management
This 2-day program is suited to the procurement professional who wishes to move their effort beyond standard tactical procurement approaches to a category management approach. The ongoing pursuit to harvest significant procurement value is always challenging and continuous. Our category management program is interactive and targeted at assisting procurement professionals to identify, deliver, and measure the enhanced value streams from their organisation's most important expenditure categories and supplier relationships.
Course Length: 2 days
Contract Management Fundamentals
Having effective and efficient contracts are the lifeblood of your organisation. They define the commercial relationship with your suppliers to meet the objectives of the organisation. Yet, very few organisations manage their contract lifecycle effectively. This 1-day program explores the vital issues of contract management, highlighting important roles and responsibilities required to give you greater influence over how work is performed and a solid understanding of the contracting process.
Course Length: 1 day
Negotiation Essentials
During this 1-day program participants will explore the knowledge and skills required to conduct successful negotiations. In business, you don't get what you deserve, you get what you negotiate. Our roadmap guides participants through the negotiation process. The program provides participants with the tools and techniques to effectively plan a negotiation, successfully engage with the other party in a negotiation and to achieve outstanding results from the negotiation. The program provides key tools and concepts to apply in winning support for your point of view, effectively persuading others and maximising your power in the negotiation process.
Course Length: 1 day
Project Management Courses
Major Training Services has reputable expertise in project management. Our experience with Australia's largest project based organisation (expenditure assessed) provides invaluable and indelible experience in dealing with the challenges and complexities of managing projects.
Our considerable experience in managing projects varying in size and complexity (from small to in excess of $A100 million dollars), provides organisations and participants with the confidence and reassurance that the MTS facilitators know and understand the consistent demands placed on project managers today.
If you are not requiring external accreditation but want to address the question 'Are we managing our projects effectively?', consider the following:
Introduction to Project Management
Introduction to Project Management is a 1 day workshop based on the highly regarded and globally used Project Management Body of Knowledge. Through facilitated learning and a range of activities, the workshop introduces project management concepts and principles in a way that all can understand. Download the fact sheet.
Project Management Essentials
Project Management Essentials
will, over two days, introduce you to the discipline or project management and its key skills, in a way in which everyone can relate to. Based on the
Project Management Body of Knowledge
, the presentation and accompanying materials demystify the concepts and terminology. Within the three key themes of people, scope and risk, you will learn about:
The project life cycle
Project boundaries and measures of success
Activities, schedules and budgets
Stakeholder engagement
Procurement
And more
MTS provides training, consulting, coaching and mentoring across a wide range of management and executive development fields.
People allow organisations to successfully and safely prosper when there is a shared understanding and alignment of strategy, purpose and goals. Consider one of the following courses, or we can design and deliver a training solution to reflect your particular needs. 
Change Management
Change is inevitable, it is something we need to recognise and expect within the workplace as a daily occurrence. Every organisation battles daily with questions of change. How do we implement it? How will our people react? How can we ensure it will work? Expect the unexpected and prepare the underprepared. Our experience with organisations undergoing organisational change allows us to design and deliver programs and initiatives that meet their business needs and expectations. Download the fact sheet.
Team Development
Teams work when the team works together. The perfect team doesn't exist and effective teams do. The great teams in history perform well because people perform individually and collectively. People enjoy working in teams when they have both understanding (what's required) and ability (to do what's required). We have experience with organisations that look to us to design, develop and deliver programs and initiatives that meet their business needs and expectations. Find out more.
Personality Testing for Individuals and Teams
Myers Briggs Type Indicator – MBTI
DiSC Behaviour Profiling
Neuro Linguistic Programming – NLP
Situational Leadership ll – SLll
Belbin Team Roles
Team Management Systems – TMS
MTS' accredited practitioners can administer these and other popular instruments, providing your team with powerful insights into individual and collective capabilities. These fully professional instruments can be included in leadership and management courses tailored specifically for your team, or as stand-alone activities.